X's-PRO Series
X-Ray Nondestructive Inspection Systems
In-line and off-line
X's-PRO series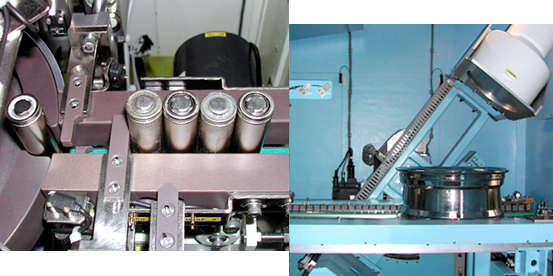 | | |
| --- | --- |
| Applications | Rechargeable batteries, aluminum car wheels, engine covers, power modules, chip mounted boards, etc. |
The X's-PRO series supports off-line inspections as well as in-line inspections on production lines, according to the requirements for specific products. Toshiba has a proven track record in the delivery of many X's-PRO inspection systems. The X's-PRO series will help you improve your quality control.
FEATURES
Ensuring product quality through automated inspection
The X's-PRO series provides feedback to the manufacturing process and thus helps stabilize product quality and reduce waste.
The X's-PRO series can also quantify inspection data.。
Presenting the optimum X-ray inspection system。
・Dedicated systems for incorporation into assembly, test, and production lines
・Dedicated positioning mechanisms tailored to the shape of each workpiece
・Reduced inspection takt time
・Inspection of many types of products through the use of the teaching function
・Automatic evaluation using defect detection software (development of dedicated algorithms)
・Ability to save fluoroscopic images, inspection results, statistical data, and other records
CASE EXAMPLE
X's-BT series: Battery inspection systems
The X's-BT series uses image processing techniques to automatically measure the amount of winding displacement on the positive and negative electrode plates and remove defective batteries. The X's-BT series supports batteries of all shapes and sizes.
The X's-BT battery inspection system receives in-process batteries from an upstream production process and sends them downstream based on the results of automatic evaluation.
 
・Supports various types of batteries, including prismatic batteries, cylindrical batteries, lithium-ion batteries, and lithium-ion polymer batteries
・Supports dimension management and feature extraction of inspected parts
・Reduces the inspection takt time to match the speed of the production line (one second or less per workpiece)
・ Allows the method of sorting batteries into good and defective categories to be tailored for each production line
・Saves fluoroscopic images and measurement results as logs to help you produce statistics based on lot numbers or manufacturing data in order to identify trends.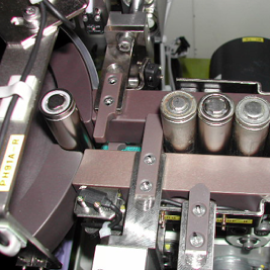 Battery inspection system
X's-AW series: Aluminum wheel inspection systems
The X's-AW series receives aluminum wheels manufactured by a casting machine via a conveyor and inspects them for cavities and cracks.
The X's-AW series automatically identifies the wheel size and performs inspections under appropriate conditions.
・Supports wheel sizes from 13 to 20 inches
・Allows teaching of inspection conditions according to wheel types
・Supports the inspection of all parts of the wheel, including the disk, rim, and ribs.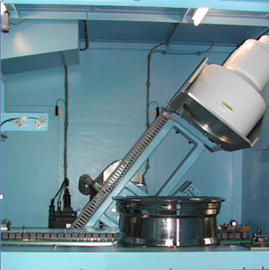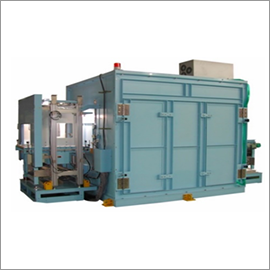 Aluminum wheel inspection system
Other application examples
Toshiba has extensive experience in various inspection systems, including pipe welding inspection systems; contamination and defect inspection systems for continuous casting nozzles; ball inspection systems; material contamination inspection systems; positioning systems for printed circuit board (PCB) drilling; tire inspection systems; inspection systems for various automotive components; iron and aluminum casting inspection systems; and turbine blade inspection systems.